US school shooter's parents charged with manslaughter, wanted by police******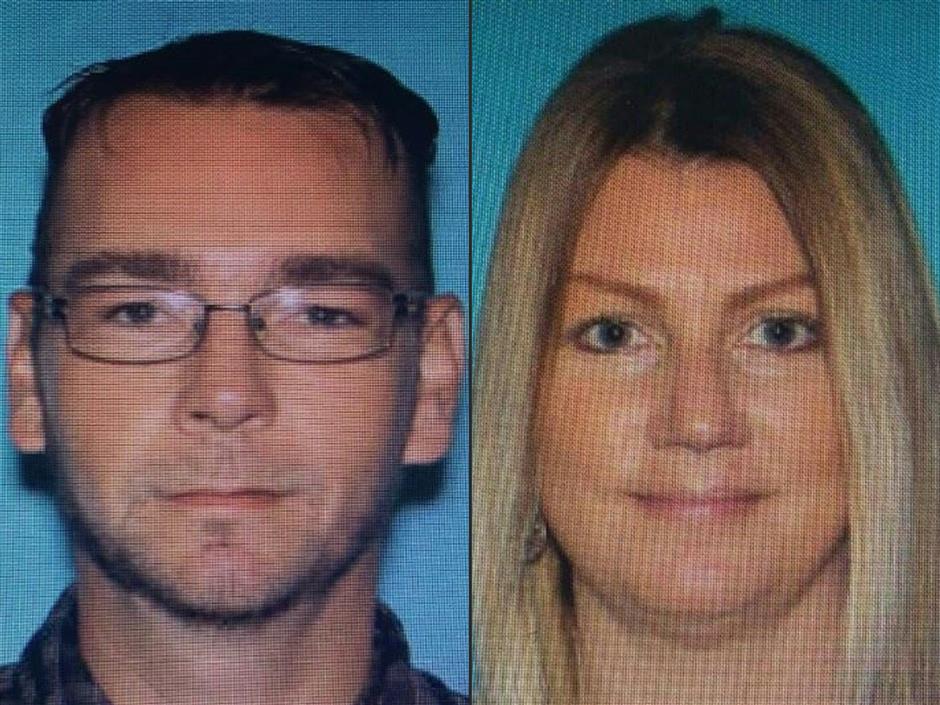 AFP。
This combination of photographs released by the Oakland County Sheriff's Office in Michigan on December 3, 2021, shows James and Jennifer Crumbley of Oxford.。
The parents of a 15-year-old who shot dead four students at a US high school with a gun bought by his father were preparing on Friday to turn themselves in to authorities after being charged with involuntary manslaughter, their lawyers said.。
The whereabouts of James and Jennifer Crumbley, the parents of shooting suspect Ethan Crumbley, remained unknown on Friday, prompting authorities in Oakland County, Michigan, to consider them fugitives.。
But the Crumbley's lawyers Shannon Smith and Mariell Lehman told AFP that after leaving town on the night of the shooting "for their own safety," the parents "are returning to the area to be arraigned."
Oakland County prosecutor Karen McDonald, in a rare move by law enforcement, had announced that each of the parents face four counts of involuntary manslaughter.。
"These charges are intended to hold the individuals who contributed to this tragedy accountable and also send the message that gun owners have a responsibility," McDonald said at a press conference.。
"While the shooter was the one who entered the high school and pulled the trigger, there are other individuals who contributed to the events on November 30 and it's my intention to hold them accountable as well," she said.。
A law enforcement official told CNN that the parents withdrew US$4,000 from a money machine near Oxford on Friday, heightening the mystery over their disappearance.。
But County Sheriff Michael Bouchard said he expected them in custody soon. "They cannot run from their part in this tragedy."
Four students, aged 14 to 17, were killed in the shooting at Oxford High School north of Detroit and six more were wounded, along with a teacher.。
Ethan Crumbley has been charged as an adult with state murder and terror charges.。
While school shootings carried out by teens occur frequently in the United States, it is unusual for parents to face charges.。
Four days before the shooting, James Crumbley bought the 9mm Sig Sauer semi-automatic handgun used by his son.。
Ethan was with his father at the time of the purchase at a local firearms store and the teen posted a picture of the gun on his Instagram account, writing "just got my new beauty today" along with a heart emoji.。
According to police, Ethan Crumbley recorded a video on his cell phone the night before the attack saying he was planning a shooting at the school the next day, but it was not posted online.。
That same day, a teacher at the school had observed Ethan Crumbley searching for ammunition on his cell phone during class and reported it to school officials.。
His mother was contacted by the school but did not respond to voice-mail or e-mail messages.。
McDonald said Jennifer Crumbley did exchange a text message about the incident with her son that day, writing: "lol I'm not mad at you. You have to learn not to get caught."
'Don't do it'
The parents were summoned to the school on the day of the shooting itself after a teacher was "alarmed" by a note she found on Ethan Crumbley's desk, McDonald said.。
It featured a drawing of a gun and the words "The thoughts won't stop. Help me."
It also had a picture of a bullet, a person who had been shot and the words "my life is useless" and "the world is dead," she said.。
The parents were shown the drawing at a meeting with school officials and advised that they needed to get the boy into counselling within 48 hours.。
McDonald said they resisted taking their son home and he returned to class. He later entered a bathroom, emerged with the gun, which he had concealed in his backpack, and opened fire.。
"The notion that a parent could read those words and also know that their son had access to a deadly weapon that they gave him is unconscionable and I think it's criminal," McDonald said.。
"I am angry," she said. "I'm angry as a mother. I'm angry as the prosecutor. I'm angry as a person that lives in this county.。
"We need to do better in this country," she said. "We need to say enough is enough for our kids, our teachers, parents, for all of us in this community and the communities across this nation."
Ethan Crumbley fired off at least 30 rounds, reloading as fellow students fled.。
Students and teachers barricaded themselves in classrooms, as they had been taught to do in drills, and some escaped through windows.。
McDonald said Jennifer Crumbley, when she heard about the shooting, had texted her son, saying, "Ethan don't do it."
James Crumbley drove home and called the emergency line 911 to report that a gun was missing from his house and that he believed his son may be the shooter, McDonald said.。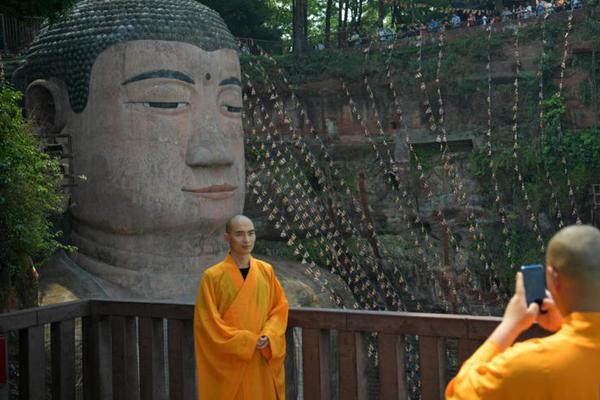 河北平山县政法委书记被免职 此前用"滚"回复群众短信******
石家庄市委联合调查组
发布《情况通报》:
2021年9月12日,时任石家庄市平山县委常委、政法委书记尹惠强回复短信问题在社会上造成了不良影响。石家庄市委对此高度重视,9月14日,责令其停职检查,并迅速成立调查组进行了深入调查。
调查组经询问双方当事人、现场比对测试和有关部门技术核查:尹惠强尾号为1888的手机首次收到关翠敏尾号为7771的手机发送的短信,显示状态为"我给你发了长文本+网页链接",尹惠强未打开该短信链接,未查看链接内容,就进行了回复。尹惠强身为党员领导干部,用简单粗暴方式回复信息,造成不良影响,反映其思想作风不实,自身修养不够。经石家庄市委研究决定,对尹惠强进行诫勉,免去了尹惠强平山县委常委、政法委书记职务。
调查组调阅了公安机关、检察院、法院等相关单位关于关翠敏反映问题所涉案件全部卷宗材料,逐案进行了核查评查,未发现平山县有关部门滥用职权打击报复、有案不立、压案不查等问题。对评查核查中发现的执法不规范问题,已责成办案单位依法整改纠正,并责成平山县委、县政府对关翠敏反映的问题实事求是、依法依规予以解决和处理。
此次事件的发生,教训十分深刻。全市各级各部门和广大党员干部要举一反三、引以为戒,进一步加强作风纪律建设,进一步提升自身修养,树立良好形象。
感谢社会各界和广大群众的关注,真诚欢迎大家继续监督支持我们的工作。
石家庄市委联合调查组
2021年10月23日
来源:石家庄新闻网
编辑:田媛
【彩票天堂-官网👉👉十年信誉大平台,点击进入👉👉 打造国内最专业最具信赖的彩票平台,为您提供彩票天堂-官网用户登录全网最精准计划软件,APP下载登陆,强大的竞彩网上推荐!!】
Domestic adventure "Schemes in Antiques" continues to lead Chinese box office******
BEIJING, Dec. 12 (Xinhua) -- Domestic adventure movie "Schemes in Antiques" on Saturday stayed atop the Chinese mainland box office chart, data from the China Movie Data Information Network showed Sunday.。
Adapted from a novel of the same name, the movie tells a story of a series of adventures of the main characters to find out the truth surrounding a Buddha head from the Tang Dynasty (618-907). It earned over 40 million yuan (around 6.3 million U.S. dollars) on Saturday, accounting for nearly 40 percent of the day's total.。
The domestic comedy-suspense film "Be Somebody" ranked second on the box office chart, generating around 28.6 million yuan on Saturday.。
It was followed by romantic movie "Good Night Beijing," which pocketed about 8.9 million yuan on its second day of screening. Enditem。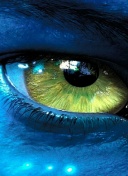 Feature: Down syndrome boy becomes table tennis champion******
By sportswriters Zhang Sijie, Wang Ze and Zhao Yingbo
XI'AN, Oct. 27 (Xinhua) -- How hard could it be for a person with Down syndrome to become the Special Olympics East Asia Region Messenger and pocket more than 30 medals? The answer can be given by 21-year-old Yang Le, who was born in Baoji, northwest China's Shaanxi Province.
On Tuesday, Yang is playing table tennis at China's 8th Special Olympic Games, held in Shaanxi Province between October 22 and 29. His story with the paddle dates back 13 years.
Born with a heart defect, Yang's motor skills are weak and he stumbles easily. To improve his physical fitness, his mother pushed him to play table tennis, which requires excellent hand-eye coordination.
At first, he was reluctant to practise as the training proved challenging for him. But in 2009, he took part in a competition for the first time and won his first medal.
But it was not until 2013 that he became truly passionate about sport after participating in the inaugural Special Olympics Asia Pacific Games in Australia, where he was beaten by overseas competitors. After that, he asked his coach to teach him how to loop the ball, and stepped up the intensity of his training regime.
In 2018, Yang was chosen as the 2018-19 Special Olympics East Asia Region Messenger. As an athlete representing China, he also shared his experience at the 2018 Special Olympics Global Athlete Congress in Santo Domingo.
At the opening ceremony of China's 11th National Games for Persons with Disabilities and 8th National Special Olympic Games, Yang showed his confident smile to the audience as the second torchbearer.
"It is sport that enables him to be stronger both physically and mentally, and I never imagined that we could be so proud of him," said his mother.
In addition to sports, Yang started his own bubble tea shop in Baoji, encouraging young people with intellectual disabilities to work together and experience joy, confidence and fulfilment.
Going forward, Yang will continue to pursue his sporting dreams. "I want to be a table tennis coach and share the joy of sport with more friends," said Yang. Enditem
8月9日,北京地铁二号线翻入轨道乘客已身亡
1.被证监会立案?招商证券:配合调查 目前经营正常
2.北京西师附小自主阅读名家分享沙龙在天坛府举办
3."摩尔曼斯克-BN"电子战系统 为短波而生的"超级管制者"
4.美国防部拖延交接进程?回应:已有400余人进行会谈