World Insights: Opportunities in China still appealing******
People visit the 4th China International Import Expo (CIIE) in east China's Shanghai, Nov. 5, 2021. (Xinhua/Li Xiang)。
by Xinhua writer Liu Yanan。
NEW YORK, Nov. 21 (Xinhua) -- The international business community continues its interest in opportunities in China, as the Asian country is committed to expanding opening-up and fostering a business environment that is market-orientated, law-based and up to international standards.。
GROWTH OPPORTUNITIES。
Despite the COVID-19 pandemic and the disinformation campaign targeting China, international businesses have not lost sight of the soundness of and the long-term growth prospect for the Chinese market, said John Pang, a senior fellow with Bard College in New York.。
Last year saw record levels of foreign direct investment into China and the trend has continued this year, Pang told Xinhua in an interview via email on Thursday.。
"China is the most important driver for the sustainable, well-governed and inclusive growth of the global economy. No other country has so closely integrated social and environmental agenda with industrial policy to deliver on all three fronts," said Pang, who has worked on policy and strategy in government, business and civil society across East Asia.。
Foreign investors bought Chinese government bonds as a global reserve asset through most of the year 2021, Mehran Nakhjavani, a partner of emerging markets with the MRB Partners, told Xinhua at a virtual roundtable meeting.。
Executives from Honeywell, McDonald's, Boeing and a number of other U.S. companies recently underscored the importance of the Chinese market and its growth opportunities at their earnings conference calls for the third quarter.。
"China remains a critically important market for us and one where we have confidence in the long-term opportunity," said Kevin Ozan, executive vice president and chief financial officer with McDonald's late last month.。
"CAN'T AFFORD TO GET CHINA WRONG"
China's recent pledges to expand opening-up and build a well-defined business environment "are not empty words driven by short-term political cycles but a statement of fundamental policy, a carefully worded set of promises made against a long timeline," said Pang.。
The pledges are integrated with China's core domestic visions for common prosperity, which are supported by the aim of "ecological civilization," and a willingness to work in multilateral frameworks, including in areas of digital governance, according to Pang.。
International companies with a business model based on delivering real value will find unparalleled opportunities for growth in China, said Pang.。
"China is where the decisions are being made, the policies being coordinated, the costs being paid, to create the environmentally sustainable and socially inclusive economy that the world needs," Pang added.。
"The international business community cannot afford to get China wrong. As the current supply chain breakdown in the United States shows, we're tightly connected, and China is a very big cog in the machine of the global economy," Pang told Xinhua.。
Investors with a long-term horizon should invest in both China and the United States and gain exposure to the two largest and vastly different economies with different growth opportunities and sectoral trends, said Solita Marcelli, chief investment officer for the Americas at UBS Global Wealth Management.。
The U.S. and Chinese economies "are deeply linked and decoupling them would come at a considerable cost," she said. Enditem。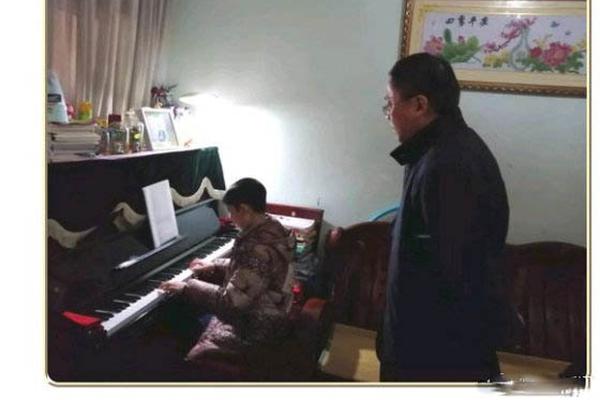 西安市民在京东下单买了8份生鲜肉 半月后出差回来发现未送货******
  在京东上买了8份生鲜肉,半个月后出差回家才发现一直没送货,问了客服,居然被告知货品下线了。

  2月22日,西安市民郑先生在京东双汇生鲜官方旗舰店购买了8份"双汇带皮五花肉500g",下单后,他去外地出差。
  3月11日,郑先生出差回家,"我说烧个红烧肉,媳妇问我啥时候买的肉?我这才知道,肉一直都没送货。"郑先生查询,半个月过去了,买的生鲜肉居然始终未发货。3月12日,郑先生拨打京东贵宾服务热线投诉,"客服说我买的东西下线了。我都下单成功了,钱都付了,过了这么久,居然说没货了。"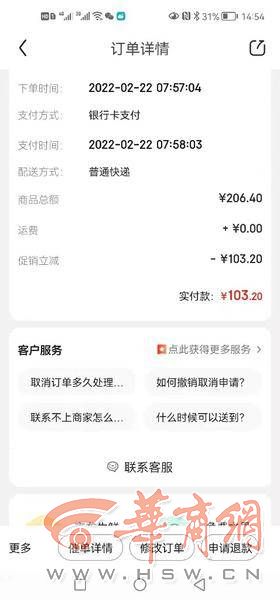 郑先生申请理赔,"客服说是第三方店铺,不是自营店,没法处理。我提出要赔偿5000个金豆,专员说他没权限,上报后会给我回电。"
  华商报记者在郑先生提供的订单信息上看到,郑先生购买的双汇带皮五花肉25.8元一份,共买了8份,促销立减后实际支付103.2元。2月22日上午7时57分下单,当日7时58分该订单已进入第三方卖家仓库,准备出库,后续再未更新其他物流信息。快递提示,预计2月24日24:00前送达。
  记者在京东双汇生鲜官方旗舰店搜索"五花""带皮五花肉"等关键字,提示未找到符合的商品。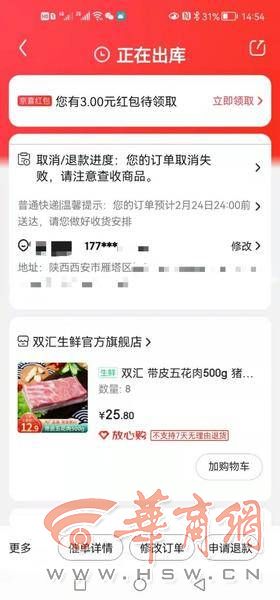 3月17日,记者联系到京东客服,客服代表说,经后台查询,郑先生2月22日购买了双汇带皮五花肉,目前仍是等待出库的状态,看不到物流信息,商家确实没有发货。郑先生投诉后,3月13日,工作人员曾联系郑先生,称可以帮他取消这笔订单,补偿20元金豆,但郑先生没有同意,后台有记录郑先生申请5000金豆的诉求,"2000金豆能抵20元,5000金豆也就是50元。系统显示,14日,工作人员联系过郑先生,但电话未接通。"客服代表说,目前已经进行催办,专员会在24小时之内联系郑先生进行回复。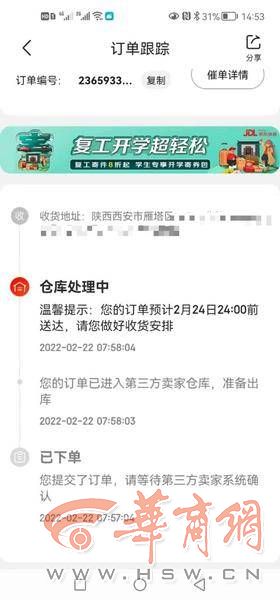 那么,顾客成功下单付款后店家却没货的情况,平台是否允许?客服代表说,郑先生购买生鲜肉的是第三方商家,下单成功但没货确实不应该,平台会对商家做出相应处罚。
  华商报记者 佘欣
来源:华商网-华商报
编辑:方正
【趣彩_趣彩平台-官网👉👉十年信誉大平台,点击进入👉👉 打造国内最专业最具信赖的彩票平台,为您提供趣彩_趣彩平台-官网用户登录全网最精准计划软件,APP下载登陆,强大的竞彩网上推荐!!】
Madagascar minister swims 12 hours to shore after helicopter crash******
A Madagascan minister was one of two survivors who swam 12 hours to shore on Tuesday after their helicopter crashed off the island's northeastern coast, authorities said.。
A search was continuing for two other passengers after the crash on Monday, the cause of which was not immediately clear, police and port authorities said.。
Serge Gelle, the country's secretary of state for police, and a fellow policeman reached land in the seaside town of Mahambo separately on Tuesday morning, apparently after ejecting themselves from the aircraft, port authority chief Jean-Edmond Randrianantenaina said.。
In a video shared on social media, 57-year-old Gelle appears lying exhausted on a deck chair, still in his camouflage uniform.。
"My time to die hasn't come yet," says the general, adding he was cold but not injured.。
The helicopter was flying him and the others to inspect the site of a shipwreck off the northeastern coast on Monday morning. At least 39 people died in that disaster, police chief Zafisambatra Ravoavy said on Tuesday, in an increase from a previous toll after rescue workers retrieved 18 more bodies.。
Ravoavy said Gelle had used one of the helicopter's seats as a flotation device.。
"He has always had great stamina in sport, and he's kept up this rhythm as minister, just like a thirty-year-old," he said.。
"He has nerves of steel."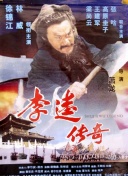 Men's results at ISU Grand Prix Internationaux de France******
PARIS, Nov. 21 (Xinhua) -- Following are the men's results at Internationaux de France of the 2021-2022 ISU figure skating Grand Prix in Grenoble, France on Saturday (results of short program and free skate in brankets):。
1. Yuma Kagiyama, Japan, 286.41 points (100.64 185.77)。
2. Shun Sato, Japan, 264.99 (87.82 177.17)。
3. Jason Brown, United States, 264.20 (89.39 174.81)。
4. Deniss Vasiljevs, Latvia, 254.48 (89.76 164.72)。
5. Dmitri Aliev, Russia, 253.56 (85.05 168.51)。
6. Keegan Messing, Canada, 253.06 (85.03 168.03)。
7. Andrei Mozalev, Russia, 248.54 (68.77 179.77)。
8. Adam Siao Him, France, 243.29 (84.47 158.82)。
9. Kevin Aymoz, France, 228.08 (63.98 164.10)。
10. Artur Danielian, Russia, 221.50 (76.81 144.69)。
11. Romain Ponsart, France, 212.27 (66.38 145.89)。
12. Gabriele Frangipani, Italy, 184.27 (66.33 117.94)。
Enditem。
最大规模"环太军演"?金一南:这是最不平等的国际秩序!
1.互联网新闻信息许可证10120170002
2.各地落实落细防控举措 保障生产生活
3.辅助驾驶功能没起作用?小鹏P7高架撞到人
4.毛晓彤穿亮片裹身裙吸睛 露美背太撩人